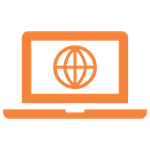 Digital Marketing
Strategize. Execute. Monitor. Analyse. MLG enables businesses to connect, engage with and build relationships with their online customers or prospects. We offer an end-to-end spectrum of digital media strategy, internet application development, search and social analytics services. An effective online strategy is critical to how businesses are perceived by their customers. We use our expertise to ensure your business is showcased to the world online in the best possible way. We hand-hold your business at every step of the way in this process.

Our digital media planning and buying team identify how, when and where to reach consumers to deliver on our clients' objectives. We combine paid search, display media and affiliate specialists into one collaborative team, allowing us to advise clients on the right media budget allocation for optimum results.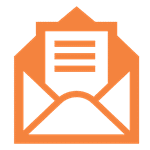 Email Marketing
We offer Personalized Email Marketing Solutions that can be integrated with your business communication strategy, powered by Data. Being a data powerhouse, MLG offers a strong suite of email marketing services that can be utilized as a part of your business communication strategy and help you reach out to the right group of customers or prospects and establish a relationship with them. We also provide a range of customized SMS marketing solutions that can enhance the impact of your business reach.

Email marketing is used by marketers to connect with their customers and prospects at a personal level. It enables marketers to maintain brand recall and engage customers on an on-going basis. Email marketing is an extremely cost-effective way to communicate with prospective and existing customers. The key objective of email marketing for most businesses is to create visibility, and brand awareness. Another major benefits of email marketing include new customer acquisition. Email marketing has proved to be effective in promoting online products and services. This involves sending promotional emails to potential consumers
With email marketing, you can now leverage the most robust and reliable marketing channel to keep your customers engaged, through highly contextual promotional and transactional content at scale!
Effortlessly automate the delivery of highly personalised email content relevant to identified customer segments on the basis of their historical behaviour, using a variety of default templates. Orchestrate emails triggered by customer actions in real-time.
Harness the power of AI/ML using our advanced targeting features to make your email campaigns more effective by optimising your subject lines and send times.
Drive hyper-personalisation at scale by creating precise segments through complex rules based on your customers' responses to previous multi-channel campaigns. Identify micro-segments based on parameters of your choice to laser-focus your targeting even further.
Gain a comprehensive understanding of every email campaign that you run with a host of data-rich metrics such as open rates, optimal days and times, campaign trends, etc. that become your single source of truth on marketing performance.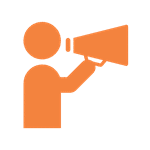 Social Media Advertising
Leverage the power of social media to advertise your business. Social Media Advertising delivers exceptional ROI and precise targeting to reach your ideal target audience. MLG specialises in strategizing, executing and monitoring campaigns on behalf of your business. With a keen attention to detail for precision targeting, personalised communication and consistent monitoring of media platforms and call to action results, we deliver everytime.

From single ads to entire campaigns based on specific objectives, harnessing the power of social media sites such as Facebook, Instagram, YouTube, LinkedIn, Twitter and other alternatives is crucial towards ensuring a brand's online presence is truly well rounded off. We enable brands to reach out to, engage with, and leave a lasting impression on their customers, through strategically created and managed marketing communication on social media.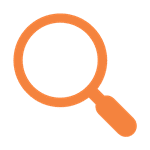 Search Engine Marketing
With our help you be visible to active seekers. Customers are regularly on the lookout for a business like yours – it's essential to stand out. With the aid of search engine marketing and analytics, MLG develops and executes strategies to be visible to relevant customers seeking products and services provided by your business. Through keyword optimisation, communication and content development and insight into actionable results, we deliver ideal search engine marketing solutions for you and your business.

We understand how businesses can leverage the power of Google Ads and take advantage of an optimised advertising and marketing strategy, to show up for the right searches, exactly when your customers seek it.