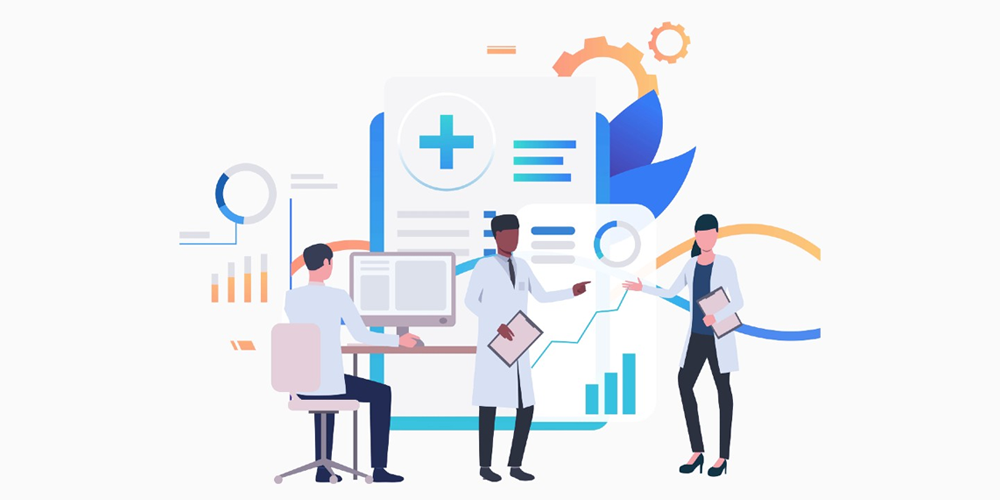 Are you contemplating a direct mail campaign for your business and pondering whether the expense would be worthwhile? Even with the abundance of digital advertising channels, direct mail marketing remains an attractive and very viable alternative due to its many advantages. Direct mail has higher response rates, wider visibility, and more creative potential than online marketing, therefore, it should be an integral part of any campaign.
A good healthcare database has complete direct mail mailing lists of doctors, medical practitioners, medical specialists, and medical representatives, including their contact information and postal addresses. These direct mail mailing lists are mostly meant for a wide range of healthcare providers around the world, including hospitals, healthcare institutions, medical device sellers, medical billing companies, medical representatives, and many others. With such a large area to cover, businesses must adapt to the need for accurate healthcare data. This would definitely lead to better data solutions and better assurance of quality.
Here are Some of the Benefits of Direct Mail Mailing List
As a supplier to the healthcare industry, a provider of medical services, or a medical administrator, the need for a good healthcare database is always at the top of the list. It can be hard to keep up the work needed to have a reliable database that will get you long-term contacts in your industry. A targeted direct mailing list has many advantages:
Marketers can reach a specific group of people like doctors (by specialization) and other professionals in the field with healthcare marketing direct mailing lists. 
Direct Mail Mailing campaign has a higher response rate. There is a better chance that the offers made get the required attention, and there is a higher chance of response and acceptance. For instance, if a research paper is sent to a doctor through direct mail, there is a great possibility that he will go through it and subscribe to it as well.
Direct mail services is expensive, so having access to a good healthcare database ensures that the mailpack reaches the right place and is not wasted.
Direct mail services is tangible and personal. The appeal of tangible marketing messages is much higher than those delivered online. For instance, a doctor or a medical professional would open the personalized mail pack kept in front of him, while he might just ignore the promotional emails sent to him.
Direct mail is familiar and it builds trust. Therefore, direct mail engenders a sense of security and reliability that connects with many consumers, particularly those not much familiar with technology or not having the time or inclination to go through all the promotional emails in their inbox.
Direct mail services is highly targeted. It is the most effective approach to capitalize on the wealth of consumer information available today. You may purchase data lists that include information about professions, ages, and much more in addition to names and addresses. This increased personalisation and relevance for each mailing batch allows marketers to define and target their ideal persona with greater precision than ever before.
Let Us Look at the Reasons why it's a Good Idea to have a Direct Mail Mailing List for the Healthcare Industry
1. Reach the Right Audience:
The biggest problem with building organic lists is that it takes a lot more time to build a specific mailing list than it does to buy a targeted direct mail list that you can tailor to your needs. Businesses try to sell their products and services to doctors, nurses, specialists, and other healthcare professionals. Direct mail lists have always been a leader in response rates when compared to other marketing methods, and they have continued to improve in recent years. So, improve your response rates by sending direct mail packs to specific people who make decisions through MLG India's Healthcare Database.
2. Market Penetration:
Finding precise data to connect with healthcare experts is a cumbersome task, especially in the healthcare industry. You may spend a lot of time gathering relevant data and still not have legitimate, up-to-date data. A direct mail list is the best way to take advantage of all the information that is available in the MLG Healthcare Database today. You can buy a direct mail list for healthcare from MLG India for the names and postal addresses. Because each piece of direct mail is more personalized and relevant than ever, healthcare marketers can define and reach their ideal audience more precisely than ever. Find more physicians, surgeons, dentists, and nurses in healthcare databases across the globe with MLG's healthcare database.
3. Target Healthcare Events:
Direct mail mailing list providers are very effective, and every mailing list they make for a business is exactly what the business needs. You can get prospects' postal addresses and contact information at healthcare events like tradeshows, seminars, and conferences. If you choose to buy a medical direct mail list from MLG India, healthcare events can help you connect with many experts and learn more about who needs your help and where.
 4. Target Special Days:
Like other businesses/industries, the healthcare industry has special days when businesses can sell their goods and services. For example, one time when suppliers and medical businesses try to reach potential customers is during international cancer awareness week. Using curated direct mail lists from MLG India's Healthcare Database, you can sort through your contacts to find the most important and valuable information, such as the names and postal addresses of doctors and other medical experts to send mail packs.
MLG India: The Perfect Direct Mailing List Partner You Need!
MLG India's Healthcare Database lets you choose the features that work best for you, such as data lists for specialties or specific healthcare departments. Our Healthcare Direct Mail Mailing List is a great choice if you want to market your services to people who use medical services or talk to anyone in the healthcare industry. With our clean and well-kept healthcare industry business mailing list, you can reach out to business decision-makers and senior professionals in the healthcare industry. 
Contact us for more information!